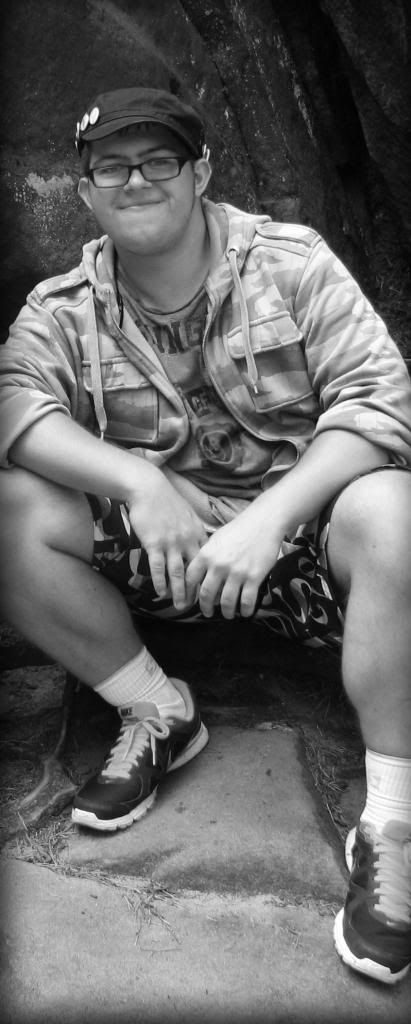 Nazywam się Jakub '
Herrkuba
' Małysa. Na dzień dzisiejszy dalej student. Modelarstwem zajmuje się już ponad 10 lat, lecz przełomem w moim życiu było wydane na Polski rynek czasopismo 'Władca Pierścieni' DeAgostini w 2004r. Zarażony tym hobby, poświęciłem się zupełnie malowaniu. Z początku było to kulawe paćkanie modeli, lecz z biegiem lat, wzbogaciłem się o cenne umiejętności. Aktualnie ciągle staram się polepszyć swój warsztat, gdyż nie zawsze jestem zadowolony ze swojej pracy :)
My name is Jacob 'Herrkuba' Małysa. As of today, I'm still student. I come from Poland. I'm a a modeller for over 10 years. A turning point in my life was released 'Lord of the Rings' magazine DeAgostini in 2004y. Infected with this hobby, I devoted completely myself to painting. From the beginning it was a lame model painting, but over the years, I improve my skills. Currently still trying to improve my technique, because I'm not always satisfied with my works :)
Dodatkowo, jestem również graczem, lecz w dużo mniejszym stopniu niż, malarzem. Posiadam bandy do paru systemów w tym Infinity, Malifaux czy WH40k. Nie jestem zwolennikiem "monopolistycznej" firmy pod nazwą Games Workshop, za to fascynują mnie mniejsze przedsiębiorstwa i niezależni rzeźbiarze. W swoim życiu miałem również przyjemność z modelami w przeróżnych skalach. Aktualnie, mocniej przymierzam się do skali 54mm, ale czas pokaże jak to będzie.
In addition, I am also a player, but to much lesser than, a painter. I have a few warbands to some games, in this to Infinity, Malifaux or WH40k. I am not a follower of the "monopolistic" company under the name Games Workshop, but I am fascinated by smaller companies and independent sculptors. In my life I also had the pleasure with models in various scales. Currently, I harder prepare to 54mm scale, but time will tell how it will be.
Jeśli chcesz przeczytać o mnie coś więcej zapraszam do lektury niegdyś przeprowadzonego ze mną wywiadu :)

Oferuję również swoje usługi malarskie. Wszystkie zamówienia rozpatrzam indywidualnie, więc jeżeli jesteś zainteresowany, napisz do mnie maila (kontakt
tutaj
).
Nie przyjmuje zleceń na GW FineCast!
Preferuję pojedyncze modele czy kilku modelowe bandy.
I also offer my painting services. I consider all orders individually, so if you are interested, write me an email (contact
here
).
Doesn't accept orders for GW FineCast
! I prefer a single model or warbands.
If you like my painting and my blog, like also my funpage on FB :)

<---- click

Nagrody zdobyte na poszczególnych zawodach/konkursach:
Toruń (only Honourable Mention):
Łask
(
only Honourable Mention):
Toruń (only Honourable Mention):
Single after 1900 -

When the leaves fall

Special reward from 'Kromlech' -

Love is blind
Łask
(
only Honourable Mention):
Bust -

Tywin Lannister

Single 54mm -

When the leaves fall

Fantasy -

The way to nowhere

Collection -

Love is blind

Special reward

'Most interesting girl'

-

The way to nowhere
Honourable Mention, Bust - Sgt. Oddball
Poznań 'Pyrkon' :
1 place, Unit - Love is blind
2 place, Large - When the leaves fall
3 place, Small - Ghulam Girl
+ Grand Prix