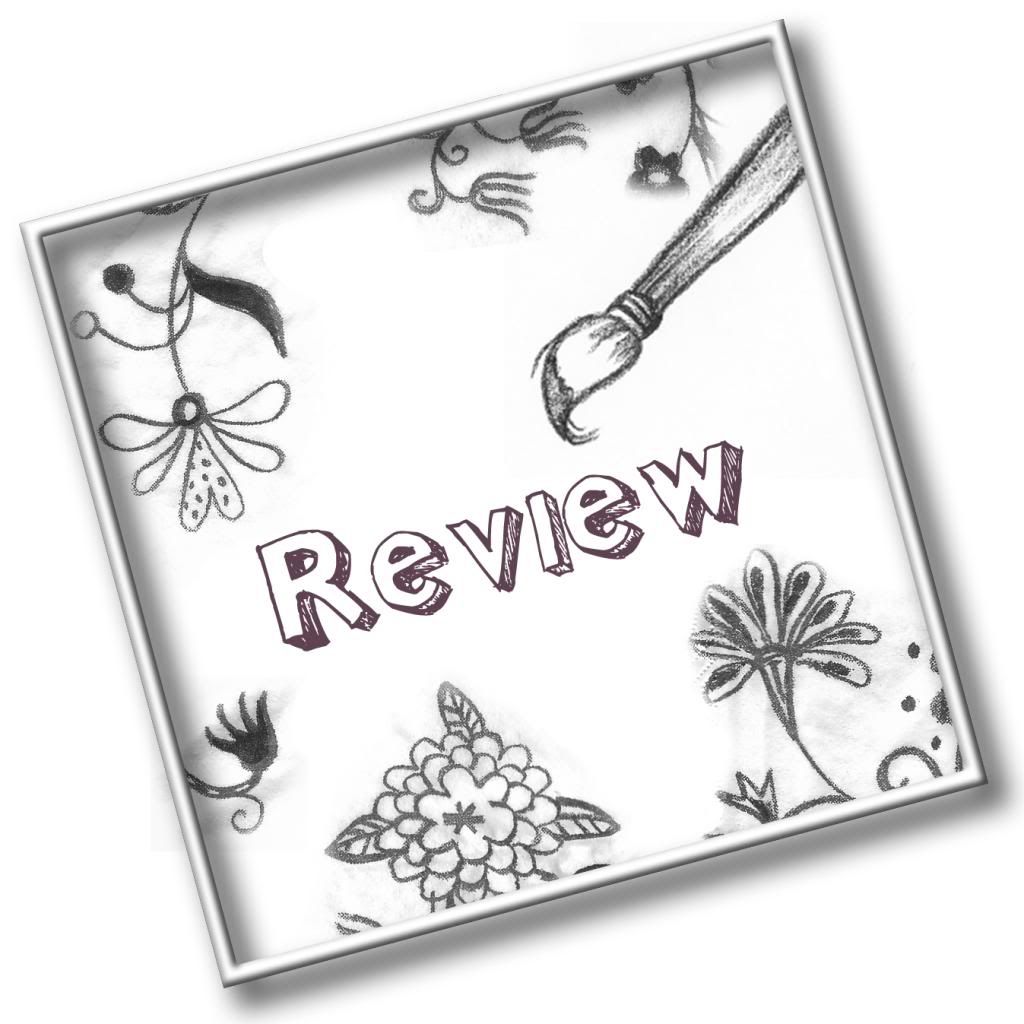 Przygotowania na Pyrkonowy konkurs malarski idą cały czas do przodu, i właśnie z tej okazją postanowiłem zakupić coś do transportowania moich modeli. Na ostatnim Toruniowym 'Painting Jamie', Piotr zaprezentował nam mniejszą wersję swojej walizki transportowej. Pomyślałem, że to jest właśnie to co się przyda zarówno na cotygodniowe grania jak i na wyjazdy. Produkt możecie zobaczyć na stronię
Hobby Zone
.
I po raz pierwszy będę starał się też tłumaczyć na język angielski. Z góry przepraszam za błędy.
Preparation
for Pyrkon's painting competition is going forward all the time, and for this occasion I decided to b

uy something to transport my models. At the last Toruń 'Painting Jam', Peter showed us a smaller version of his transport case. I thought that this is exactly what is useful both for weekly play and on the trips

.You can

see the product on the
Hobby Zone
site.
And the first time I tried to translate it into English. I apologize in advance for the mistakes.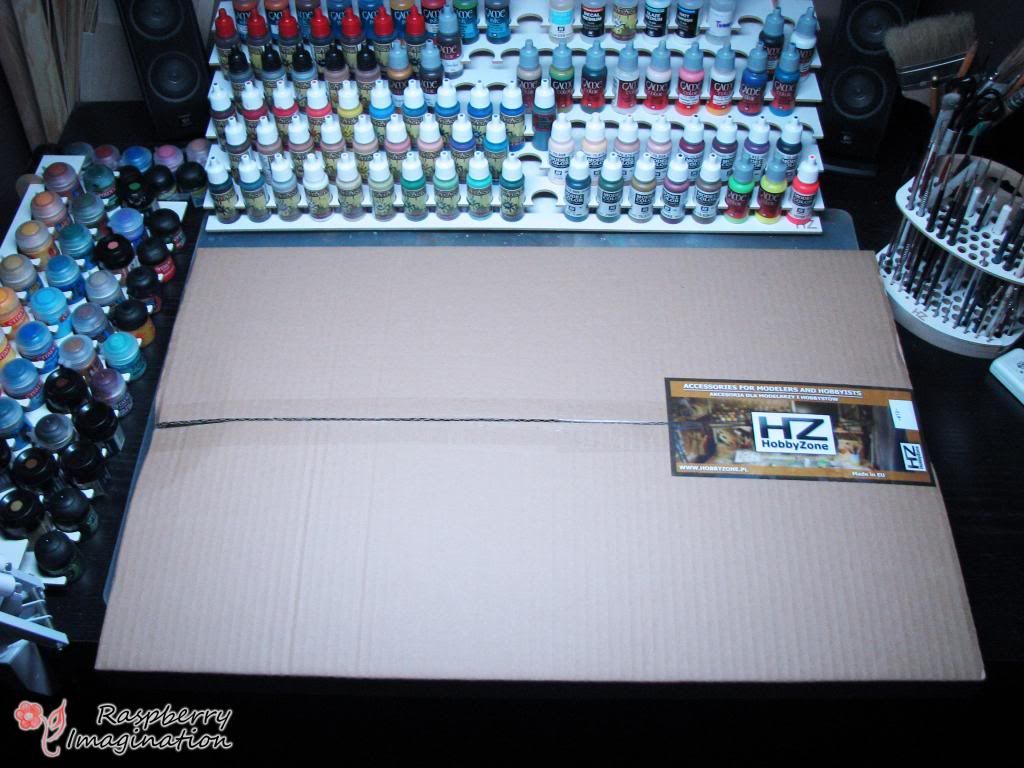 Troszkę duża :D


A little big :D
Paczkę odebrałem osobiście więc mogłem sobie jeszcze z Piotrem porozmawiać o biznesach :) Jej rozmiar nie był taki do końca mały, ale jakoś się zmieściłem na warsztacie.
I received a

package

in person so I could talk with Peter about businesses :) Its size wasn't so small, but somehow I put it at the workshop.
Czas na otwarcie
Time to open
Inbox
Pierwszą rzeczą jaką widzimy, są elementy owinięte w folię bąbelkową. To dobrze, ponieważ nic nie ucierpi przy transporcie.
The first thing we see are all elements wrapped in bubble wrap. That's good, because it didn't suffer during transport.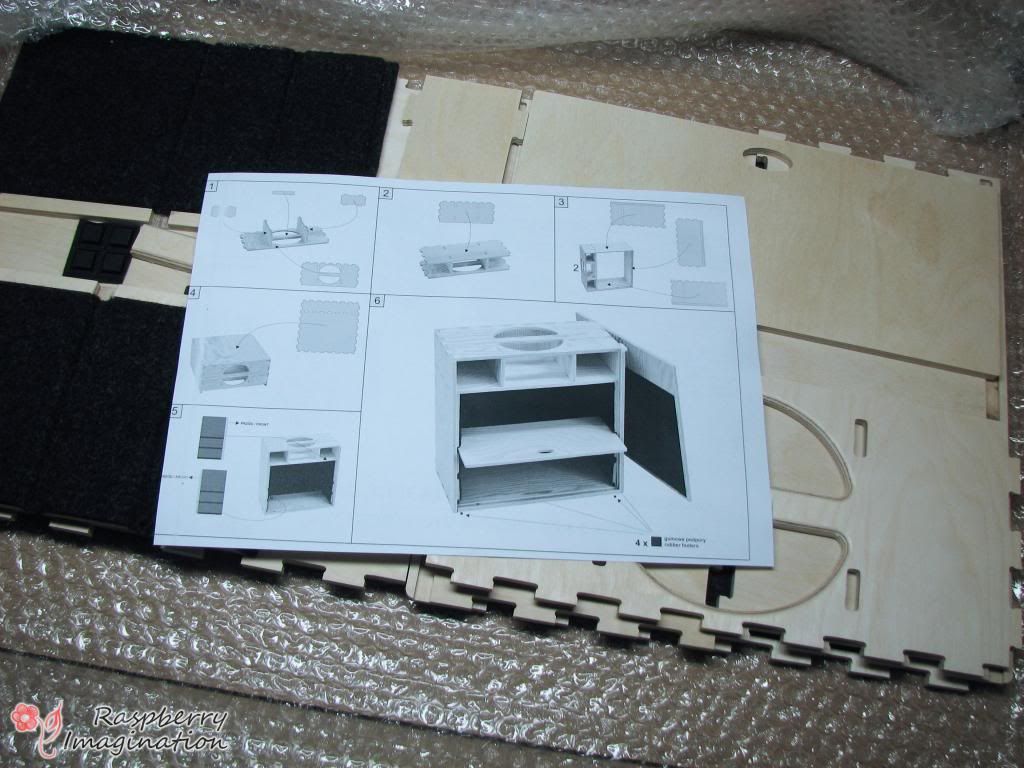 Bardzo przyjemna i czytelna instrukcja
Very nice and clear instructions
Ok, otwieramy folię i widzimy instrukcję. Tutaj ukłon w stronę producenta, ponieważ jest ona bardzo czytelna. Do takich przyzwyczaiła nas Ikea i to własnie było moje pierwsze skojarzenie. Sprawdziłem wszystkie elementy, przygotowałem potrzebne narzędzi i zabrałem się za punkt pierwszy.
Do sklejenia naszej walizki będą nam potrzebne:
-klej do drewna (wikol)
-papierowe ręczniki
-woda
+ mile widziane zaciski (ale nie obowiązkowe)
Ok, We open the foil and see the instructions. Here, a nod to the manufacturer, because it is very clear. Ikea accustomed us for those and it has just been my first thought. I checked all the elements, prepared necessary tools and started for the first point.
For gluing our case we will need:
-wood glue
-paper towels
-water
+ clamps welcome (but not necessary)
Teraz pokaże Wam jak sklejałem swoją walizkę.
Now, I show you how I glued my new case.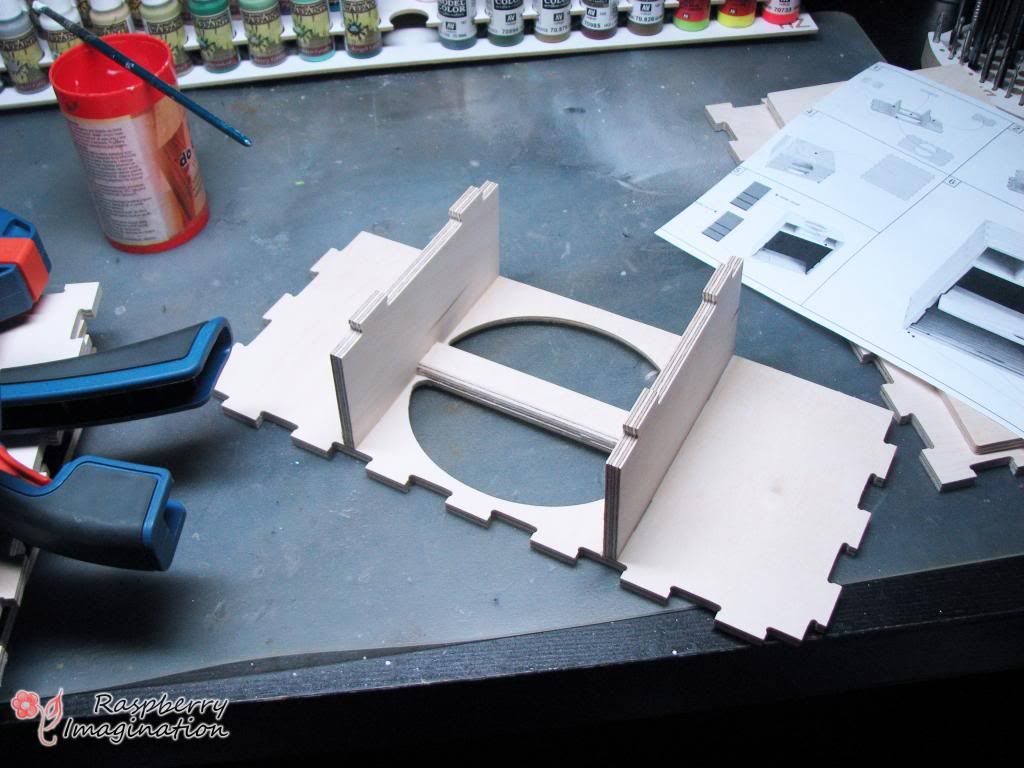 Krok 1 - klejenie rączki część 1


Step 1 - gluing handle part 1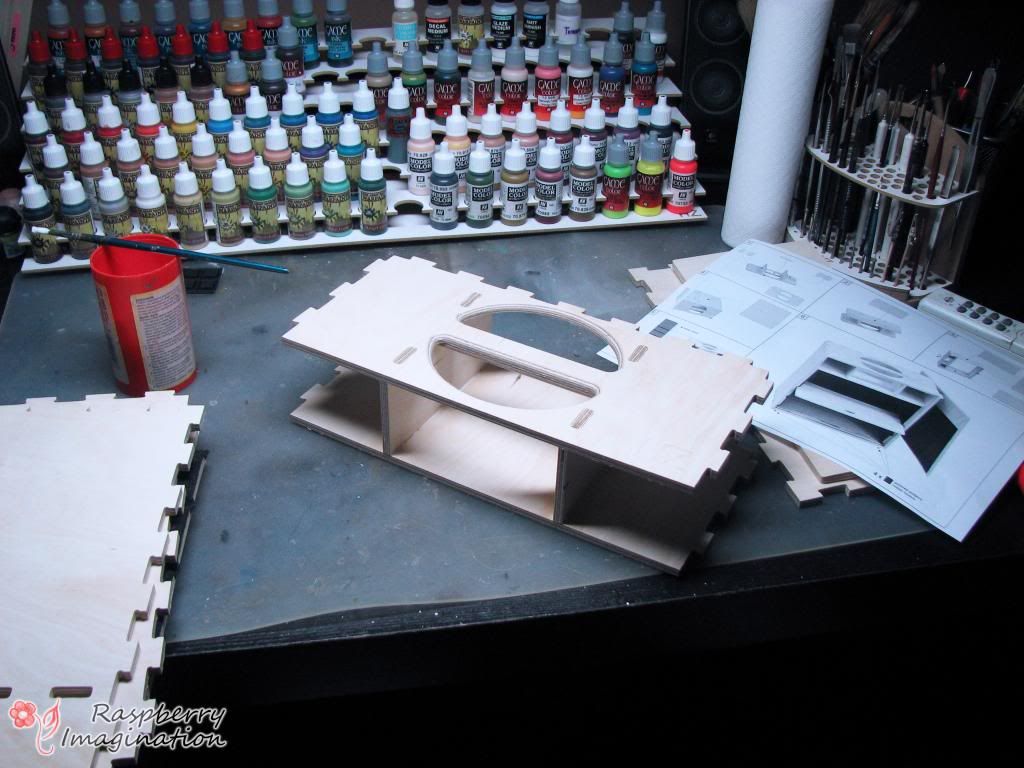 Krok 2 - klejenie rączki część 2
Step 2 - gluing handle part 2
Krok 3 - mamy już kwadrat xD


Step 3 - we have a square xD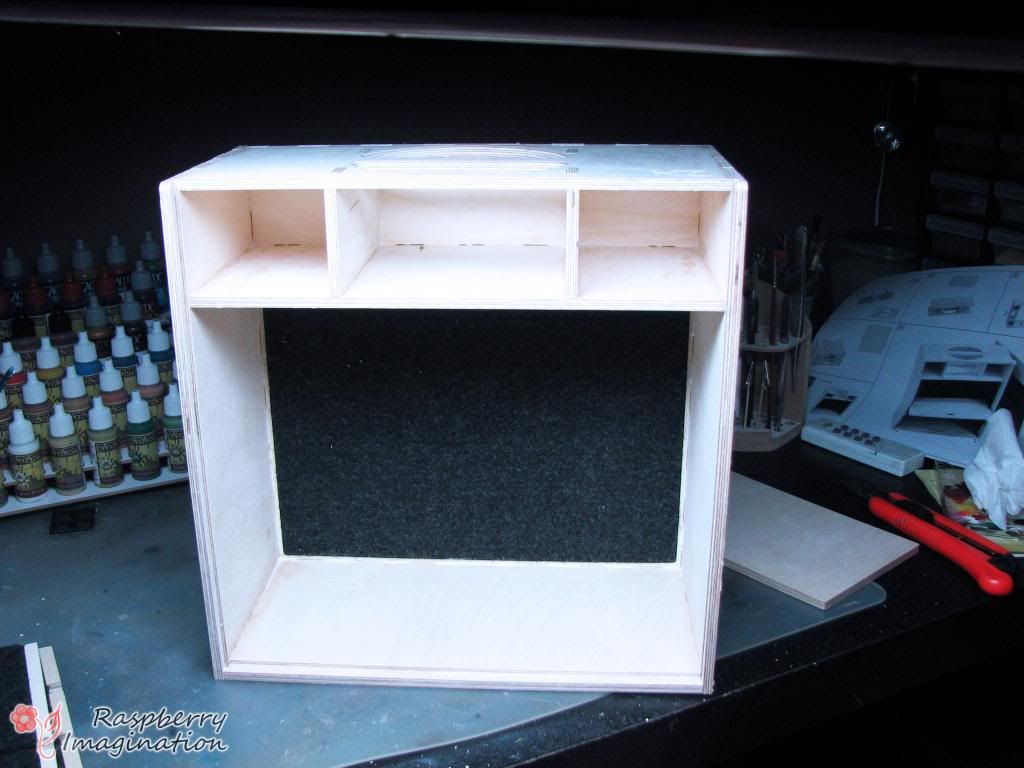 Krok 4 - doklejamy plecy


Step 4 - we are gluing 'back'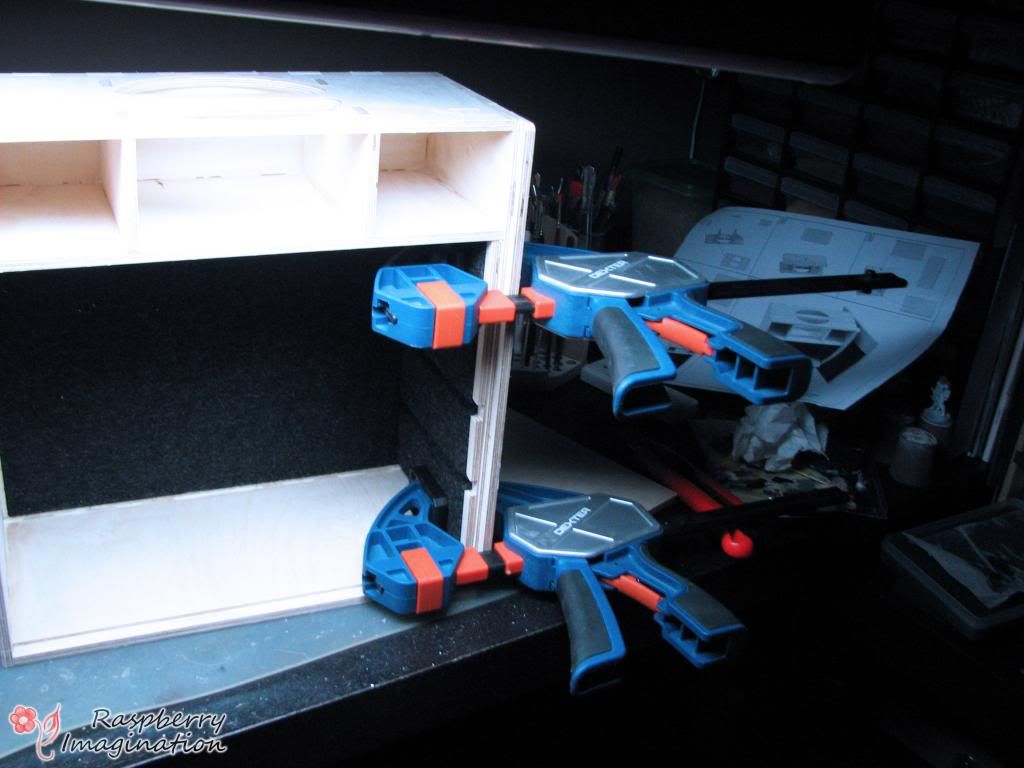 Krok 5 - i tutaj przydadzą się zaciski, doklejamy środek


Step 5 - and here clamps will be useful , gluing the center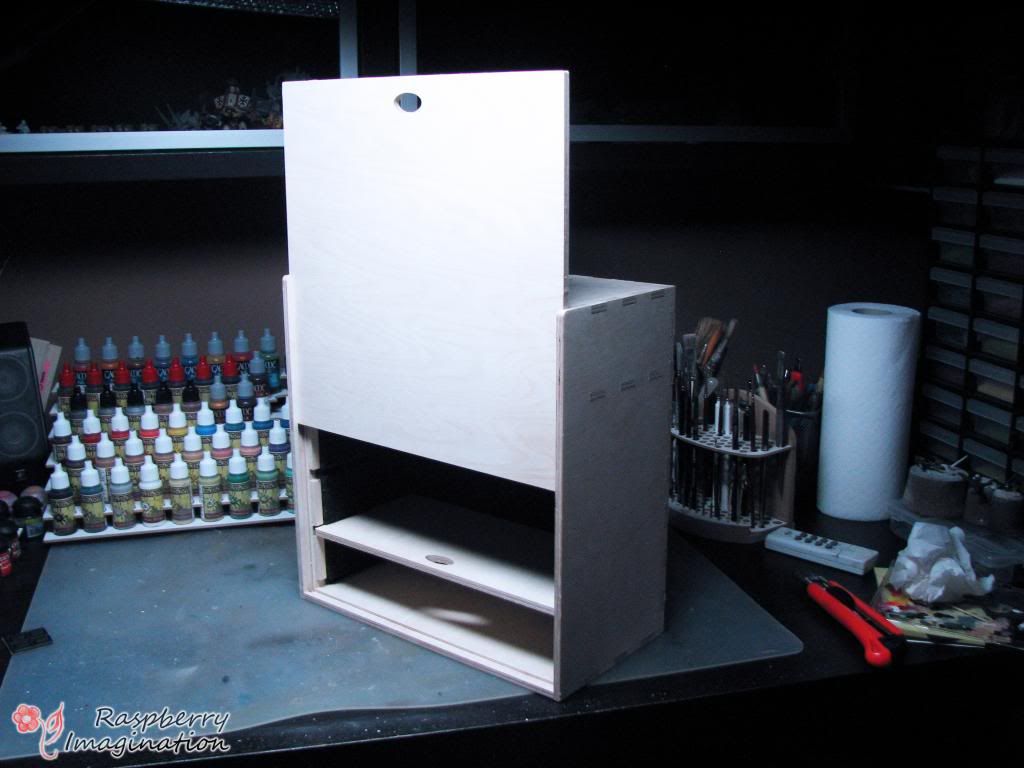 Krok 6 - wsuwamy półkę i dużą deskę, koniec :)
Step 6 - Slide shelf and large board, the end :)
Łatwe, prawda? :) O to właśnie chodzi. Jedyne o czym trzeba pamiętać to o tym aby dość szybko wycierać nadmiar kleju ręcznikami papierowymi, lekko nasączonymi wodą. Nie warto też kleić wszystkiego na raz, lepiej dać chwilę czasu aby klei związał.
Easy, isn't it? :) That is the point. The only thing you have to remember that this quite fast to wipe the excess glue with paper towels, lightly soaked with water. It isn't also worth be glued everything at once, it's better to gives some time to glues bound.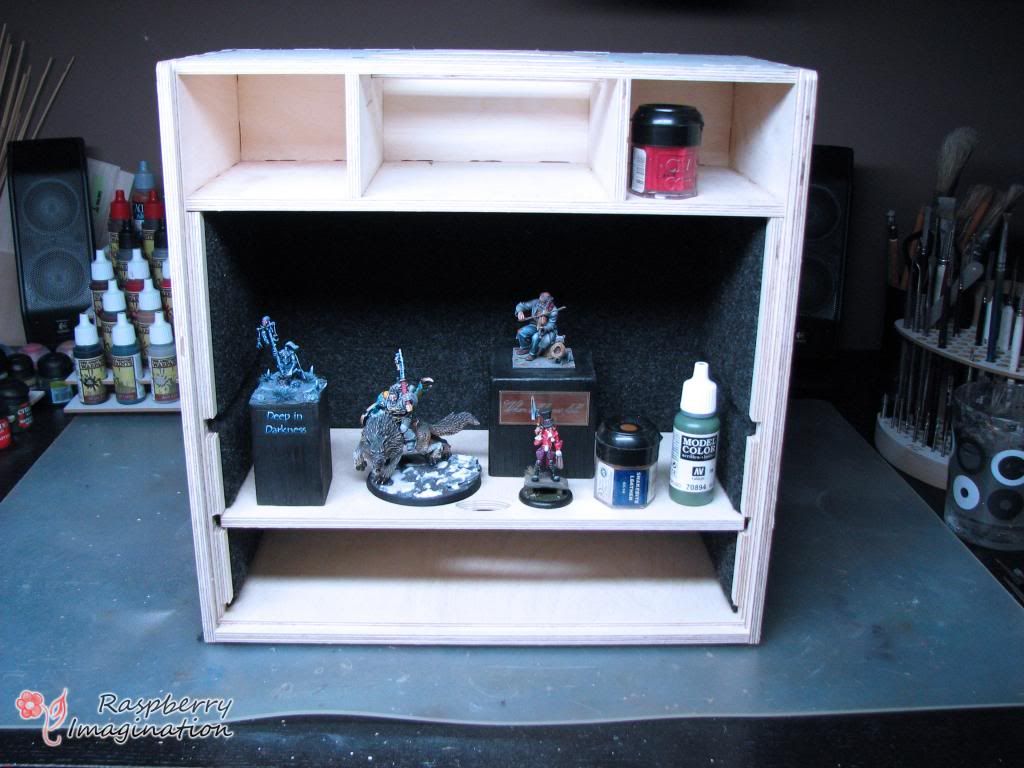 A tutaj macie skalę


And here you go scale
Mam nadzieję, że da radę przeczytać takie tłumaczenie :) Jeżeli tak to będę starał się dalej pisać w dwóch językach. Dziękuje za przeczytanie i do następnego
I hope you can read my translation :) If so, I will try to continue to write in two languages. Thank you for reading and for the next
Best regards
Herrkuba